---
Glossy Polishing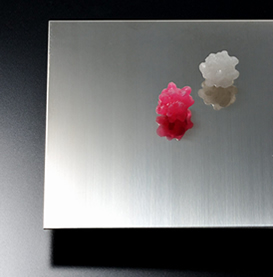 Buff#400
A standard buff polishing,
Easy to readjust after welding.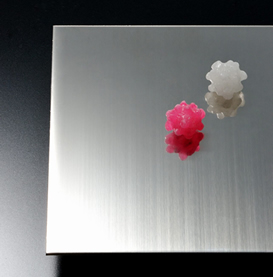 Buff#600
A more glossy buff polishing than #400.
Reflection is clearer.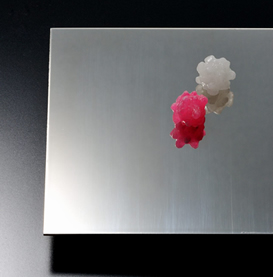 Buff♯800
The glossiness is almost like a mirror surface.
A slight swirl marks are visible.
Also known as semi-specular surface.
Specular Surface
Polishing as glossy as a mirror.
No swirl marks; clear reflection.
Satin Polishing
Vibration
Polishing pattern of small nondirectional arcs
A type of satin polishing with less reflection, and it appears calming when viewed from a distance.
Used often in elevators, luxury kitchens, interior and exterior of building materials.
Easy to readjust after welding.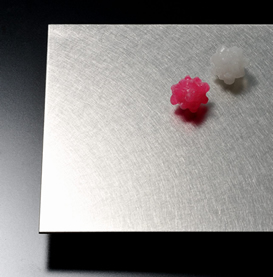 Vibration D-40
More matte than the standard ones.
Generally there is no glossiness, and it appears calming.
Polishing marks are small and not easily noticeable.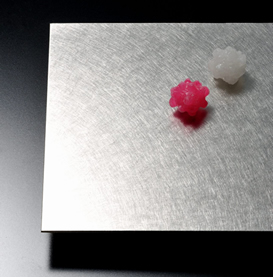 Vibration M-120
A standard vibration polishing.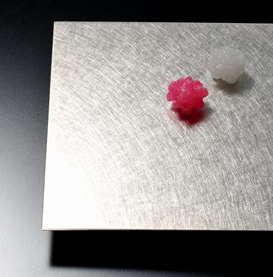 Vibration S-60
More rough compared to the standard polishing, and it has shiny reflection overall.
The polishing marks are clearly visible.
Others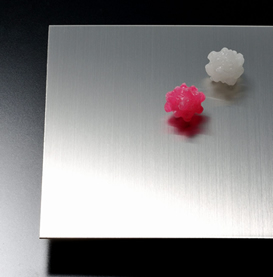 Hairline
Polishing that has straight lines like a hairs.
A standard satin polishing.
A standard satin polishing.
Available types: #24~#400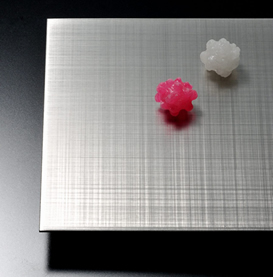 Hairline Cross
We cross the HL, and
depending on the angle, the lines will appear differently.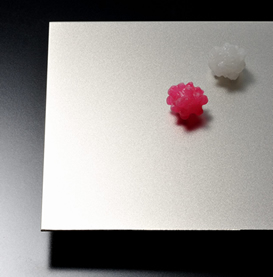 Beads Abrasive
We put on glass beads on the surface, and turn it into a semi-glossy satin.
Available types: #60~#400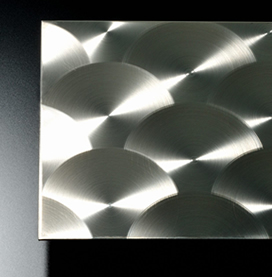 Fish Scale Polishing
Polishing patterns created by layering the patterns like a fish scale; made with circular spin polishing.
We also work on other polishing of your demand.
Please do not hesitate to contact us.